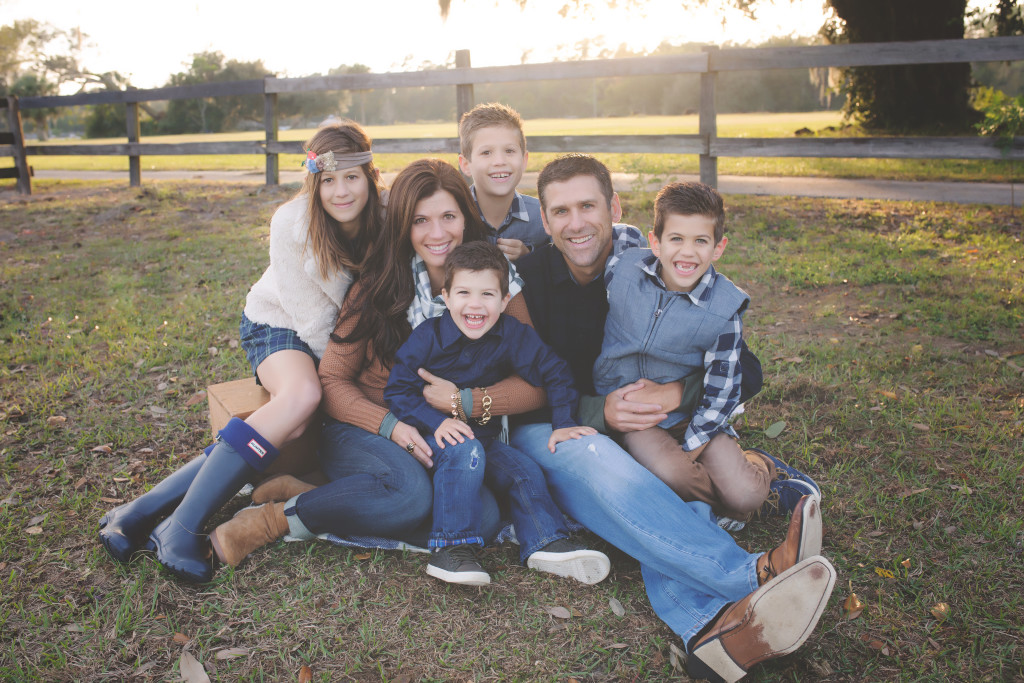 Welcome! I'm Michelle and I live in Orlando, FL. I have been married to my college love for 15 years and I am a mom of 4: 1 princess followed by 3 little princes.
My love of photography came from my Grandma Marie. As early as I can remember, she was posing and snapping away at every family function. This used to drive us all a little crazy but as we grew up, we realized how priceless all of those photos were. She passed away a couple years ago & left a legacy of pictures, albums & memories for our immediate and extended families to cherish. I feel like she sort of passed the torch to me.
When I had my first child, I wanted to capture every moment. I did what I could with my little point & shoot but I hired a professional photographer to capture our growing family every year for 10 years. The images that I have from our photo shoots are timeless and it gave me an urge to want to do that for others.
As my children grew & I got a little more time on my hands (wink), I decided to embark on my love of this hobby and gift clients with their little time capsule of family memories. I invested in classes, workshops and the "gear" (who knew it took more than just a camera for this job?!). I have been blessed with some amazing & talented friends in the industry who have served as mentors and a fantastic support system of friends who must like what I do because they continue to come back. Very blessed.
Photo Credit: Emily Smith